Construction du site et identité visuelle pour l'édition 2020 du festival des raisins précoces en Moldavie. Lien du site : augustfest.md 
Web page design and visual identity for the festival of young grapes in Moldova 2020 edition. Link : augustfest.md
Création d'une série d'affiches pour la présentation du projet Mercato de l'artiste et scénographe Olivier Vadrot.
Designed a set of posters to present the project Mercato of the architect and scenographer Olivier Vadrot.
Mise en page et choix de l'iconographie pour une édition d'articles.
Editorial design. Layout and iconography for an edition of articles.
Illustrations pour sacs de course inspirées de la culture traditionnelle du Caucase.
Illustrations for tote bags inspired by the Caucasian traditional cuisine.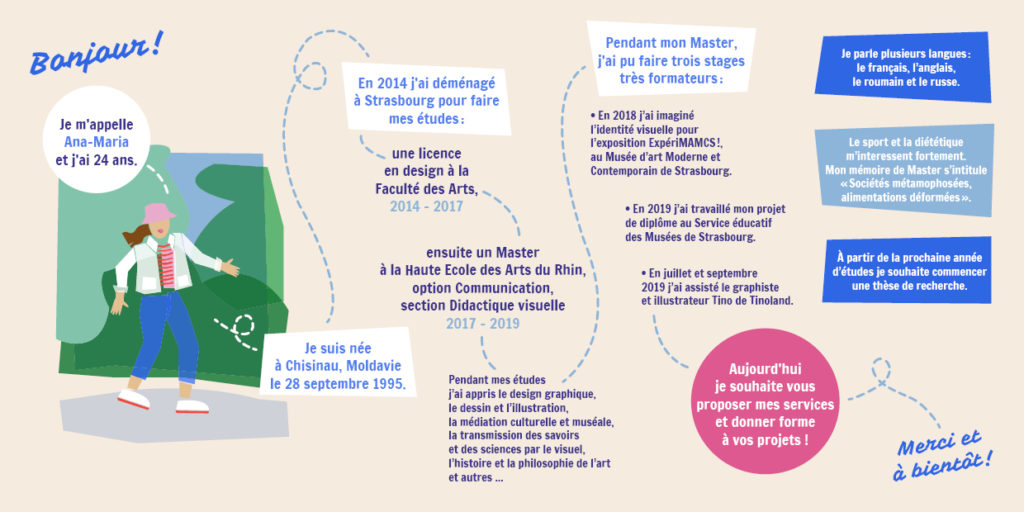 Modèle de présentation personnelle graphique et illustré.
Graphic and illustrated personal presentation template.
Série d'illustrations inspirés de l'antiquité grècque.
Illustration series inspired by the greek antiquity.
Recherches graphiques de formes, textures et couleurs.
Graphic research of shapes, textures and colors.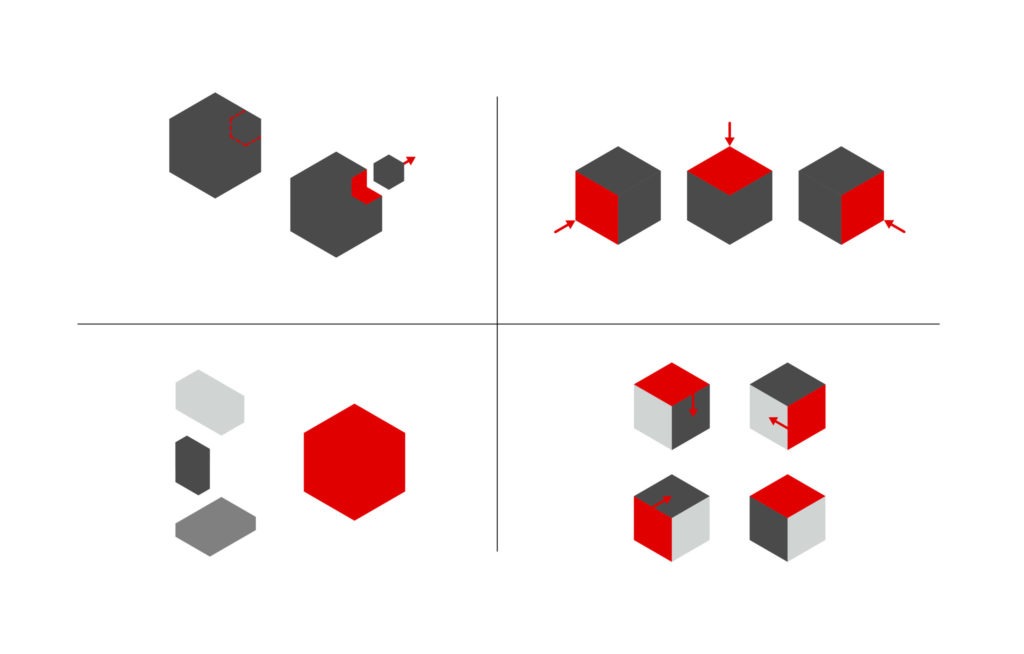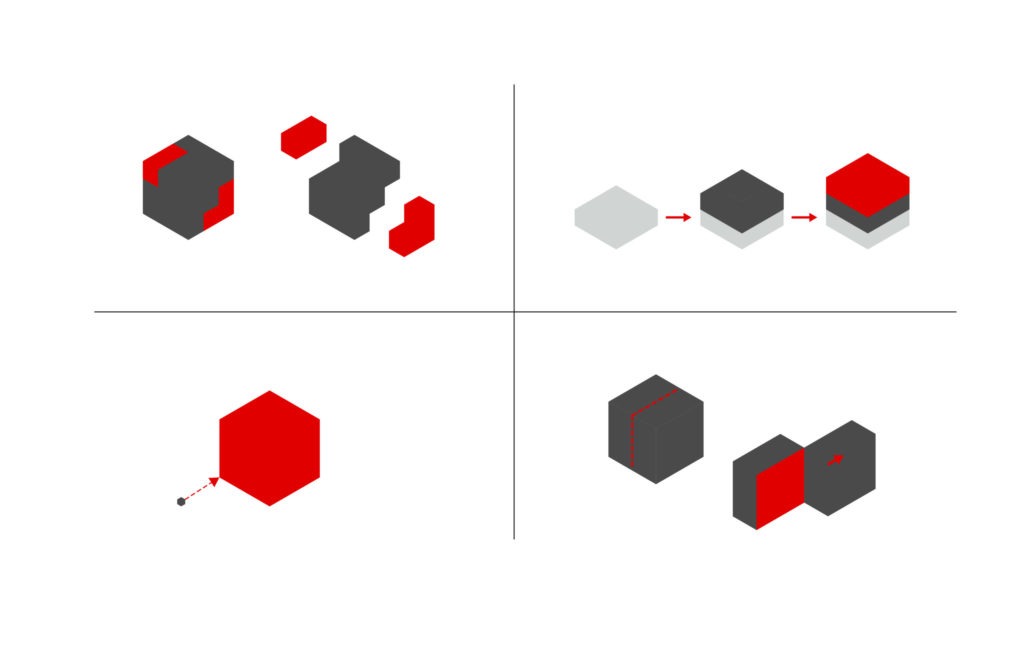 Série de pictogrammes illustrant des notions didactiques – modèle, dissection, démontage, échelle, etc.
A collection of pictograms that illustrate didactic notions – model, dissection, dismantling, scale, etc.